Help with alerting
As a member of a subscription, you can ensure you receive an email whenever Care Opinion publishes a story which is relevant to you. You can choose to be alerted by email to all stories within your subscription, just selected stories, or no stories at all. We will then email you when we publish a story or response.
How to see any email alerts you already have
Log into Care Opinion.
Go to the drawer (menu) on the left hand side and go to saved things.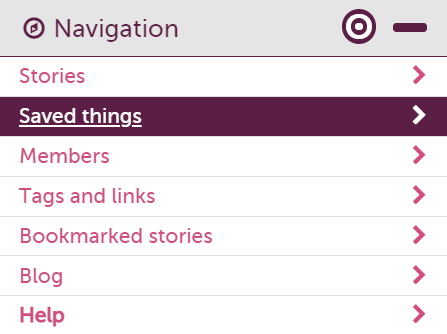 If you have alerts, you will see them listed on this page in the first tab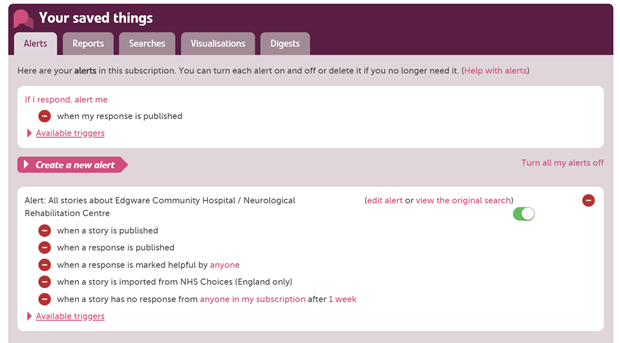 You have the option to edit your alert here or view the original search. This is useful for report building. Alternatively you can remove the alert by pressing the red circle on the right.
How to create a basic alert
make sure you are logged into Care Opinion
Click on Search (no need to write in the search box)

This takes you to the search page. It will automatically be filtering for all stories in your subscription.
Use the options on the left hand side to save the alert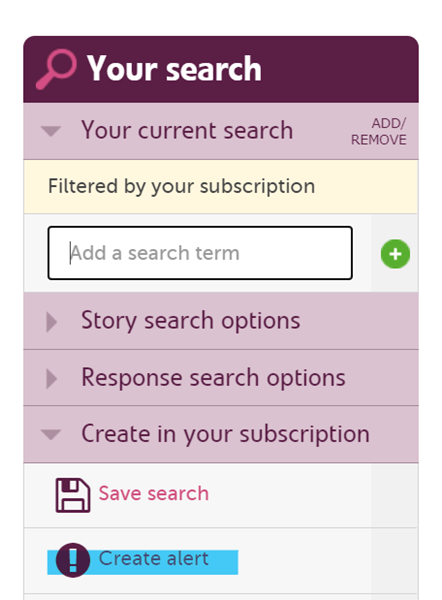 You then have the option to save this alert for you or, if you are an administrator on your subscription, you can save this for someone else
You can find a short animation of it here
Last updated 01/03/2021