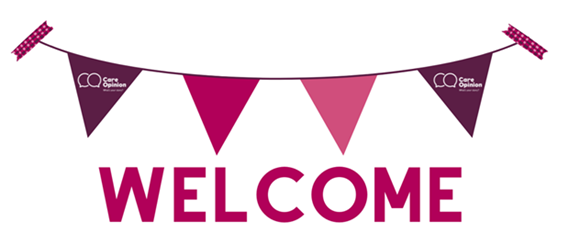 Welcome to Care Opinion!
Care Opinion CIC is an award-winning, non-profit feedback platform for health and social care across the UK. Since 2005 we have pioneered a new approach to hearing and learning from people's experiences of the health and care services they rely on.
Our mature and values-based service has gained a national and international reputation, and is now used in three countries; people are learning about the positive impacts online feedback can create, for patients, service users, carers and staff.
In the UK we work with 600 health and social care organisations, and are visited by 160,000 users per month.
Our mission is to provide an online platform so that:
people can share honest feedback easily and without fear
stories are directed to wherever they can help make a difference
everyone can see how and where services are listening and changing in response
Care Opinion is making a difference in a wide variety of organisations, including:
acute
community and mental health providers.
commissioners.
health boards.
general practices.
regulators.
healthwatches and patient organisations.
universities training health professionals.
research teams.
For example:
As an independent social enterprise Care Opinion can innovate quickly and in response to the developing challenges for all the organisations that we work with.
Browse through the pages in this section to find out how Care Opinion can support you with your feedback strategy in the fast-developing world of health and social care feedback. In particular find out how Care Opinion offers value both in cost and time, offering efficient ways for a range of staff to engage with public feedback.
Whether or not your organisation or team already subscribes to Care Opinion, we hope to inspire you with the possibilities of public online feedback.
If your service is based anywhere in the UK and you are interested in finding out more about a subscription, then email the address below, and we will direct you to the right member of the Care Opinion team subscribing@careopinion.org.uk